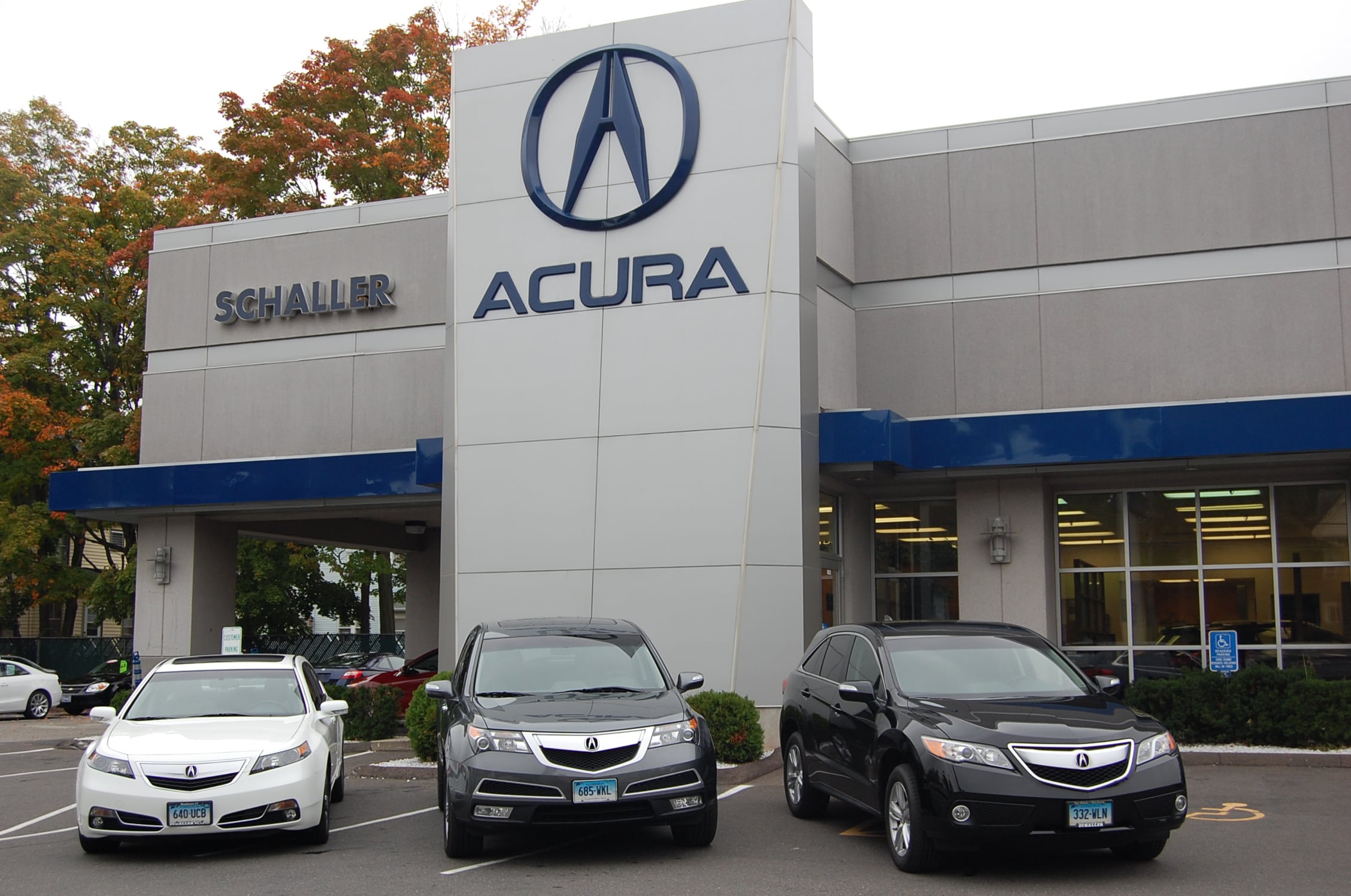 ---
Serving the Manchester, Greater Hartford, and Greater Springfield area since 1986, Schaller Acura, located at 345 Center St. in Manchester, CT , is your premier retailer of new and Certified Pre-Owned Acura  vehicles.   Our dedicated sales staff  and top-trained technicians  are here to make your auto shopping experience fun, easy and financially advantageous.

Looking for a new or pre-owned vehicle?  You can browse our new car  and pre-owned inventory  24/7 from anywhere with our mobile site www.schalleracura.com.  We carry the entire line of new Acura models: ILX , TLX , MDX , RDX and RLX. If you looking for pre-owned vehicle you can find anything from a Honda, BMW, Subaru, Toyota to Acura Certified on our lot.  We carry and service all make and model pre-owned vehicles.
 
Once you have decided on a vehicle that fits your needs our Parts Department  can help you protect your investment.  We carry genuine Acura parts and accessories at affordable prices.  We stock everything from All Weather Mats, Roof Rails to Brake Pads and Oil Filters.  If you are DIY person we have the parts you need to keep your vehicle running safely!  If you prefer to leave the servicing to the experts our knowledgeable technicians can work on your vehicle regardless of age, make or model !

Our award winning Service Department  prides itself on being able to work on all make and model vehicles.  If you need to schedule  an oil change, diagnostic or a routine maintenance you can do it from home or work right on the Schaller website.  When scheduling your appointment please let us know if you are going to need a courtesy vehicle or if you are going to take advantage of our Massachusetts Valet Service.  We have over 16 Service Courtesy Vehicles available for your convenience.   

Want to know how customers rate us?  Please visit Dealer Rater  to see why we are the 2015, 2016, 2017 Acura dealer in Connecticut.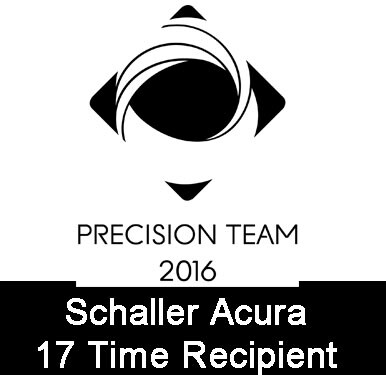 Schaller Acura Honored as a Dealership of Distinction

Manchester, CT, - Acura announced that Schaller Acura has been named a Dealership of Distinction - the most prestigious honor bestowed on an Acura dealership. The award recognizes the dealership's success in achieving a rigorous set of objectives established for the program year. This is the 17th year that Schaller Acura has been awarded with Dealership of Distinction status.

The Dealership of Distinction award was established in 1987 to recognize Acura dealerships that have a passion for excellence and exemplify the brand's core values. Today the objectives of the program have been adjusted to align with Acura's goals of being an industry leader in the luxury market and setting the standard for client satisfaction. Award-winning dealerships are those that have not only met, but exceeded, clients' expectations.

"At Acura, we are proud of our Dealerships of Distinction. They exemplify the Acura brand by bringing it to life for our clients," says Jeff Conrad, vice president and general manager at Acura. "To earn the award requires an unwavering commitment to excellence by all members of the team. They have met the challenges set before them and deserve to be recognized for their achievement.

"For clients to recognize a Dealership of Distinction, Acura provides each winning dealership with a custom trophy and other materials to adorn the facility. Whether you are a current Acura client or new to the Acura brand, I encourage you to visit Schaller Acura to experience the superior service of an Acura Dealership of Distinction."

Art Schaller Sr., Dealer Principle, Schaller Acura

Schaller Acura, located at 345 Center Street in Manchester, CT; carries the full line of technologically advanced Acura performance vehicles, including the TL luxury sedan, the TSX sport sedan or wagon, the ILX performance sedan with hybrid option, the ZDX sport coupe, the RDX crossover with all-wheel drive, the MDX luxury sport-utility vehicle, RLX premium luxury sedan and the all new Acura TLX.


---