Keep your new or pre-owned vehicle looking like the first day you took it home with Allstate Paint and Fabric Defense with Scotchgard protector 3M!  Allstate Paint and Fabric Defense preserves the interior and exterior of your vehicle.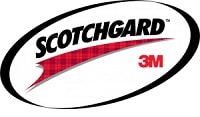 Paint: Scotchgard Paint Protector guards against paint damage from road salt, hard water, tree sap,  insects, birds, acid rain and more.
Fabric, Leather, Vinyl and Carpet: Scotchgard Protector chemicals repel stains from pets, gum, crayons, ink, makeup lotion and more.  
Rips and Tears: Defense against rips, tears, cracks and loose stitching caused by weather or UV weakening of the fabric/leather.
There are a variety of coverage terms so If you like to lease a new car every 3 years or if you are a person that tends to keep your vehicle for a bit longer there is a coverage term that is right for you!  Allstate Paint and Fabric defense is also available on pre-owned vehicles up to 4 years of age!
Please note this valuable protection is only available before you take delivery.