AcuraLink® The Next Generation is a major upgrade of our navigation and connectivity experience; an upgrade that brings Acura vehicles online and integrates them with cloud-based services. The system pairs with most smartphones to deliver streaming music, podcasts, email and tweets-all of which you control using normal radio controls on the dash and steering wheel. When you subscribe to the Connect package, your vehicle is able to send and receive data using its built-in cellular transceiver. This technology allows you to connect with your vehicle using your smartphone, tablet or computer. You can set the alarm, check fuel level and tire pressure, lock the doors, even beep the horn and flash the lights-from across the parking lot or across town. From virtually any location with cellular service, AcuraLink Connect gives you access to your Acura vehicle.

SETTING UP YOUR NEXT GENERATION Acura LINK IS EASY. SCROLL DOWN FOR STEP BY STEP INSTRUCTIONS.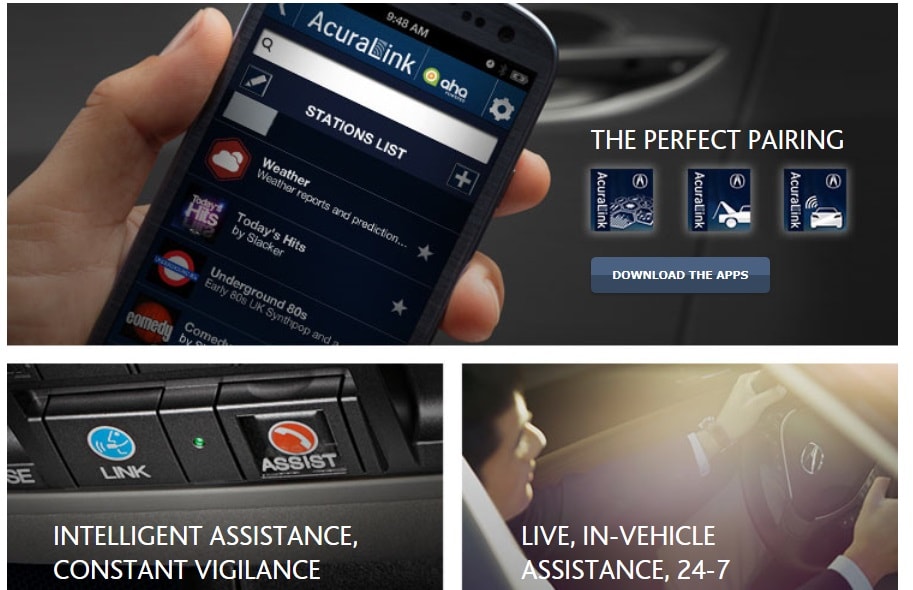 Step One: Choose between AcuraLink packages and enroll with AcuraLink. Your new Acura comes equipped with a 3 year standard package at no additional charge.  Once you have decided on a package you will need to enroll with AcuraLink (even for standard).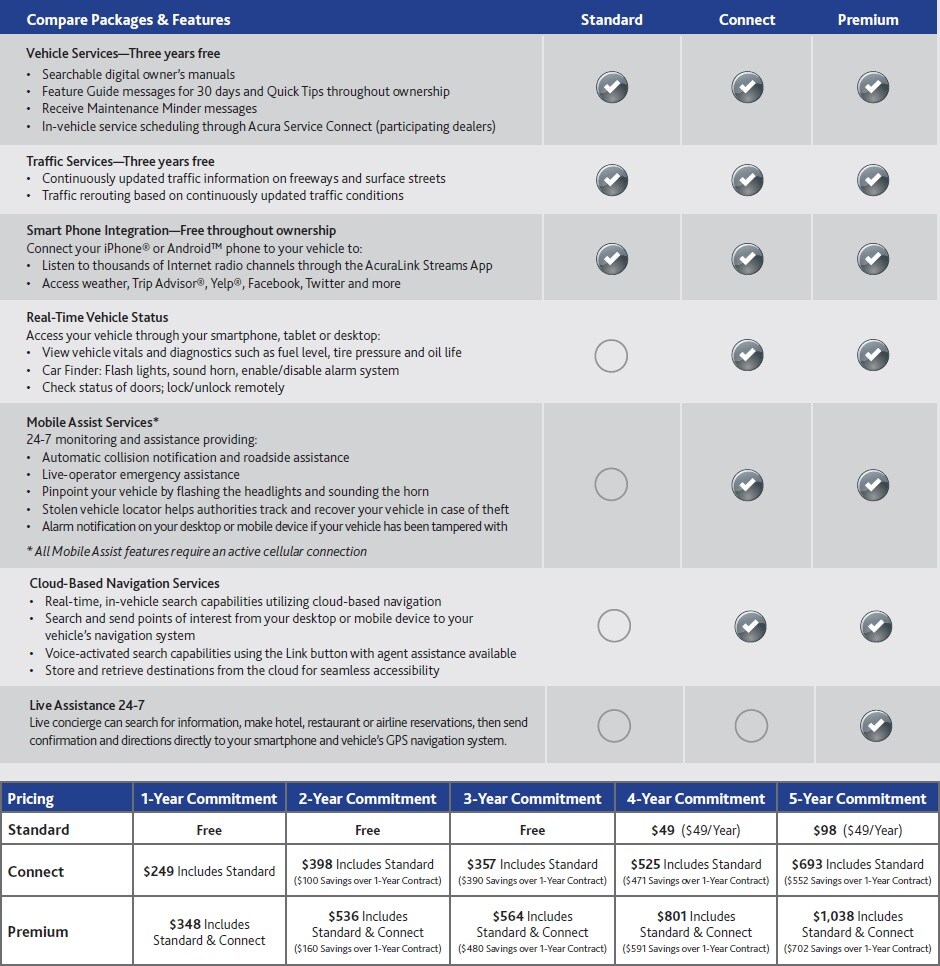 Step Two: Enrollment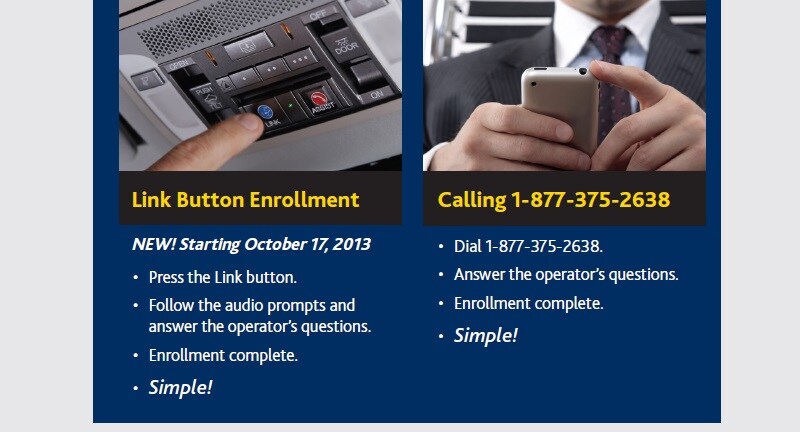 Step Three: Retrieve your Acura ID from your verification email.   If you did not receive an email then visit www.owners.acura.com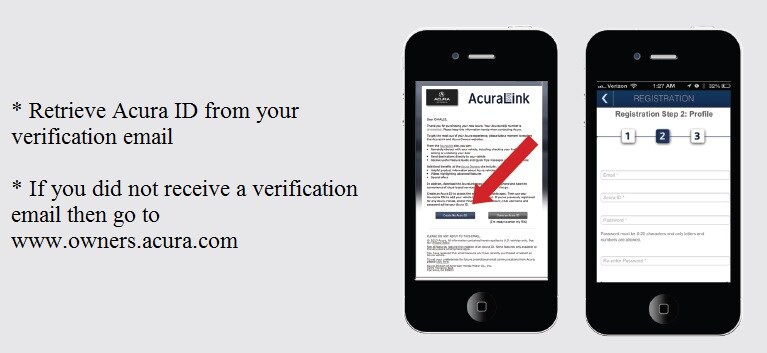 Step Four: Download mobile apps (not applicable with standard package).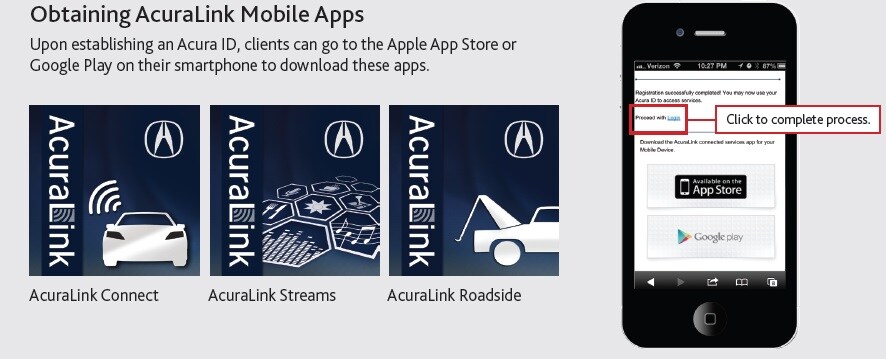 Apple Users Click on the Image Below       Android Used Click on the Image Below


Step Five: Verify Acuralink Enrollment





If you have any questions or comments about setting up Acura link fill out the form below and one of our knowledgeable employees will contact you or call our Showroom at 1.888.566.5934