Full Service Garage at Schaller Acura 
We Proudly Serve ALL Make and Models 

As a Schaller Acura Customer, you have enjoyed our award winning service and parts departments.  Our customers have asked us to work on all their vehicles so many times, that we have decided to open a Full Service Garage, specifically for every vehicle, no matter the make or model. 

Why Use The Garage at Schaller Acura?

*Acura Loaner Fleet
*365 Day Guarantee Parts & Labor
*Parts Options: Orginal Equipment - Quality Aftermarket - Remanufactured
*Certified Technicians & Equipment
*One Day Service on Most Items
*Service While You Wait / Comfortable Lounge
*Shuttle Service
*Everyday LOW Prices on Parts & Labor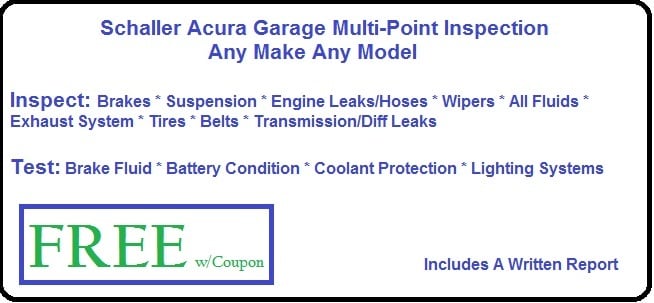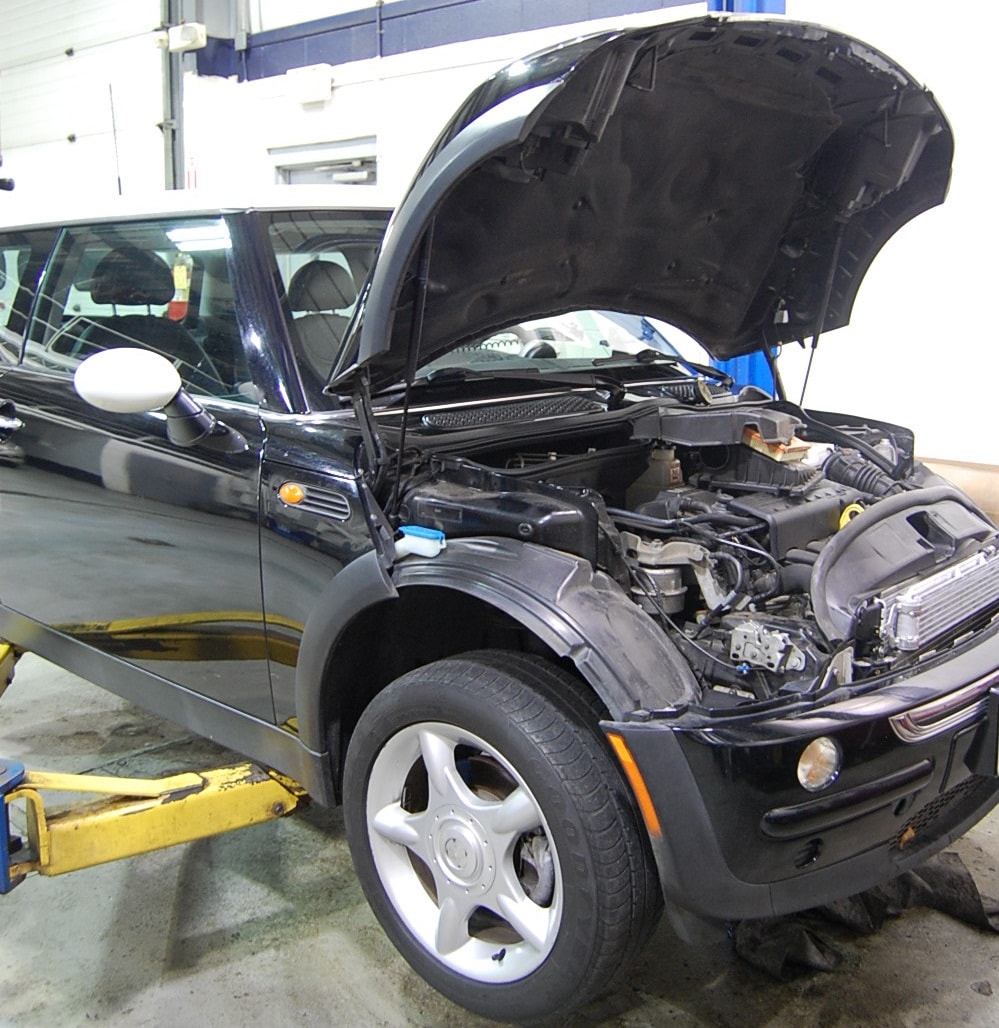 We know that not everybody owns an Acura. There are many different brands out there, and many of our customers not only have an Acura in the garage, but also have another vehicle, or two. Well all brands of vehicles are going to need service, and/or repairs at some point. That's where Schaller Acura Service comes in. We service ALL makes and models of cars and trucks! Click here to schedule an appointment and take advantage of one of our great specials !



Schaller Acura Service has a fully trained and knowledgeable staff including Certified Technicians that are here to assist you with all of your service needs. Our Service Department is large enough to handle any type of issue you may experience, but small enough to maintain a friendly environment where your satisfaction is our number one goal. If you are having transmission troubles to a simple oil change we are here to help! Click here to check out our Service Specials.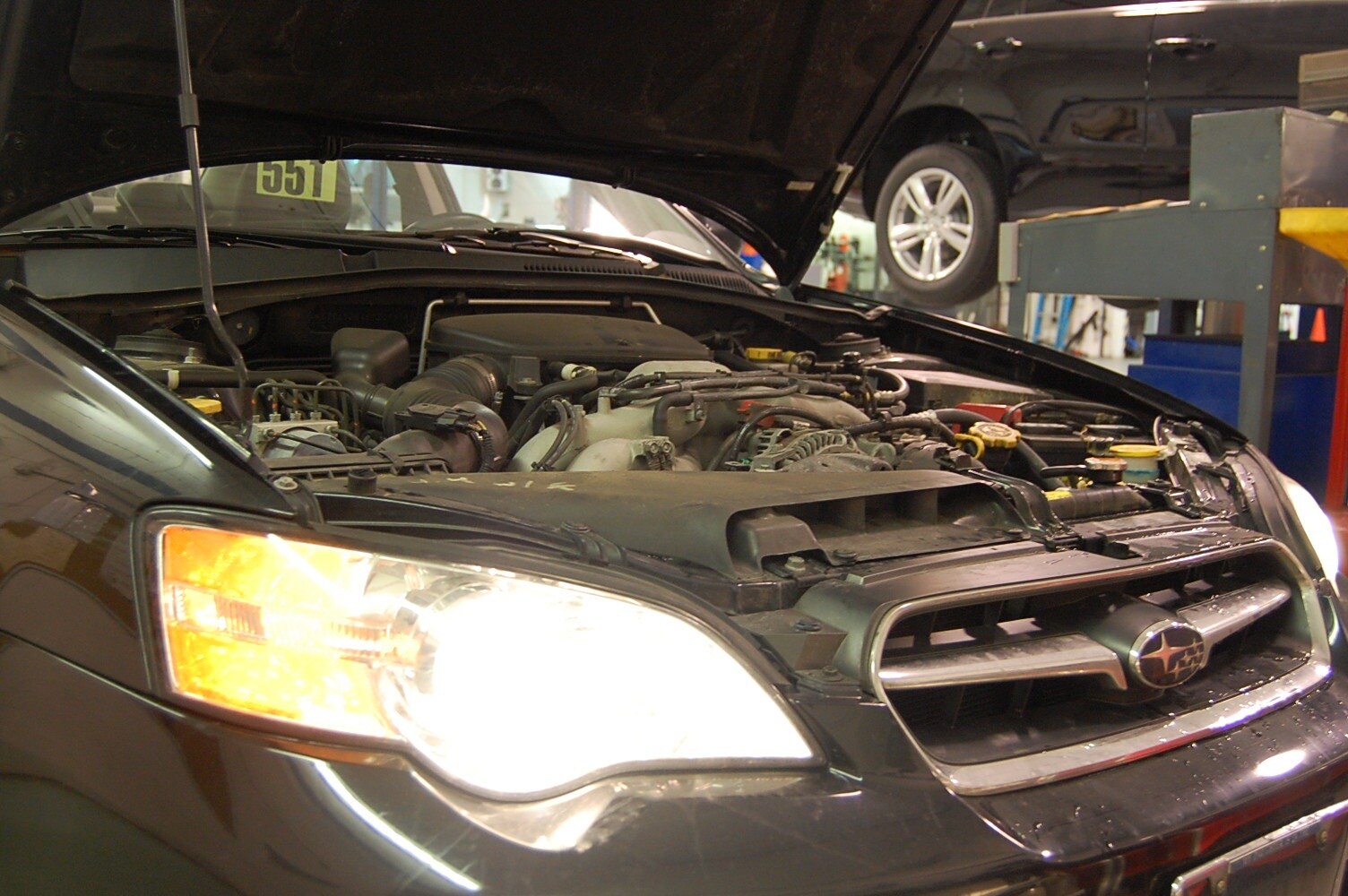 When you arrive for your Service Appointment please pull right up to the Service Drive Thru. This area was designed with convenience in mind. The Drive Thru will protect you and your family from the outside elements.  The Drive Thru door will open and like your
garage at home, drive right in!

You will be greeted by a friendly and knowledeable Service Advisor that will be able to answer all of your quesitons. While your vehicle is being serviced by one of our Acura Certified Technicians. Enjoy yourself in our comfortable Customer Lounge Area. Relax, enjoy a cold beverage or maybe some fresh coffe...even a snack. Whatever you decide it's on us. Need to get some work done? We have personal lap top stations with wireless Internet connection.

Don't have time to wait for your car? No problem Schaller Acura offers a Shuttle Service and Courtesy Loaner Cars . We have a fleet of current model year Acura's available to our Service Customers!

So again wether your own an Acura, BMW, Buick, Chevy, Dodge, Ford, Hyundai, Honda, Isuzu, Jeep, Kia, Lexus, Land Rover, Mercedes, Mistubishi, Mini, Nissan, Oldsmobile, Pontiac, Subaru, Toyota or Volkswagen Schaller Acura is your Full Service Garage!